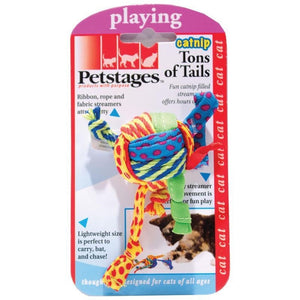 PETSTAGES TONS OF TAILS
Multiple textures and streamers for your kitty to bat and chase for hours!
Ball has 6 fun tails for kitty to chew and chase!
Ribbon, rope and fabric streamers attract kitty.
Lightweight size is perfect to carry, bat and chase.
Floppy streamer movement perfect for fun play.
---
We Also Recommend